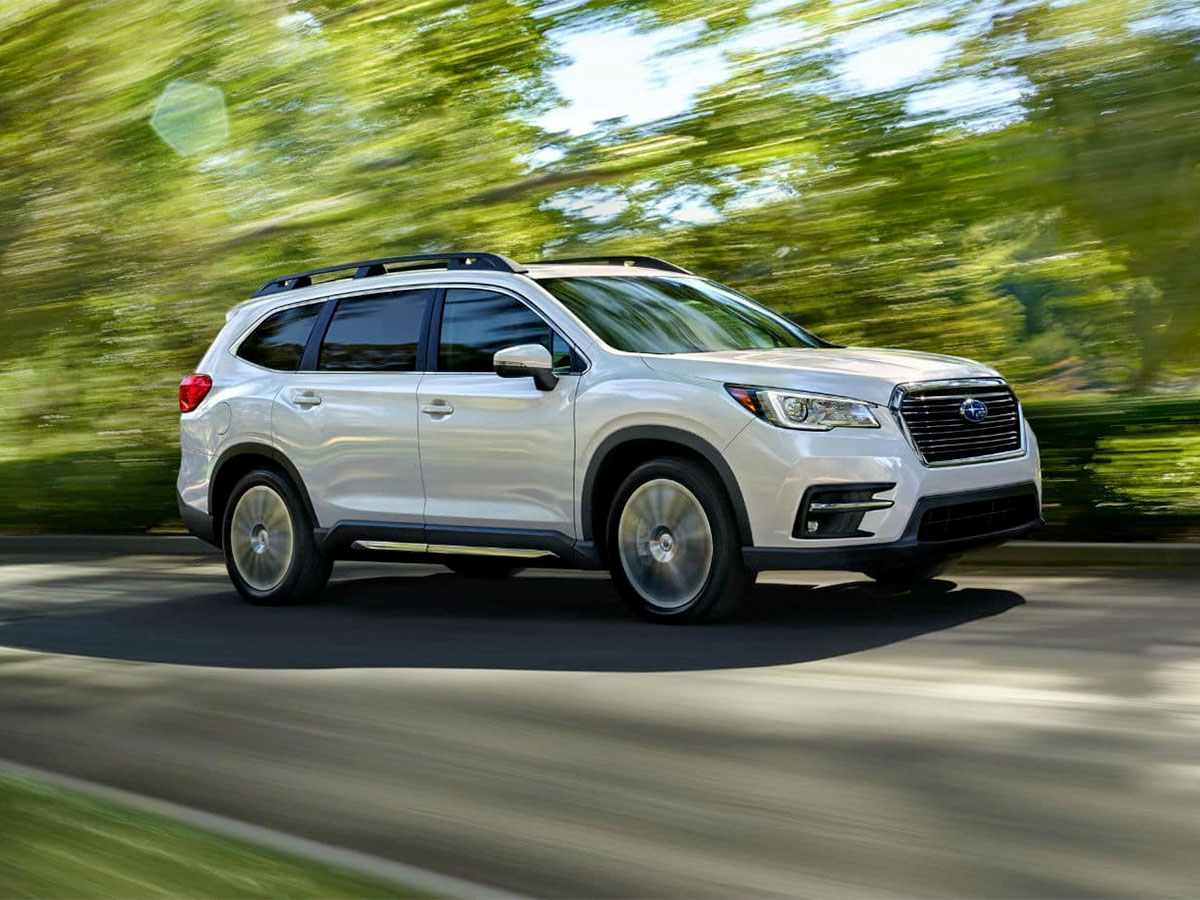 Schedule Subaru Maintenance and Repairs in North Olmsted, OH
Are you ready to schedule your maintenance or repair services at Ganley Westside Subaru? You can do so by using our online scheduling system by following the prompts below. We will walk you through the entire process here to know what to expect and what information to have on hand. You are also welcome to call our service department and speak directly with one of our friendly staff members, who can answer any questions you may have and help you set up an appointment. Either way, you can choose from our available appointment times, including those during the week or on Saturdays.
---
Online Service Scheduling Makes It Easy to Schedule Subaru Services
We understand if you find it hard to call our service department during business hours. Luckily, you can schedule service using our online system below at any time of day or night. It only takes a few minutes to set up your service appointment, whether you need a vehicle inspection, routine preventative maintenance, system repairs, or replacement components. To start, you will be asked to enter a few vehicle-specific details regarding your Subaru. This includes the model, year, and approximate mileage. These will allow us to assist you better and offer certain automotive services. These could consist of recommended maintenance interval services based upon your approximate mileage.
Returning Ganley Westside Subaru Customers
If you have been to Ganley Westside Subaru in North Olmsted previously, we are thrilled to have you back. You can enter your phone number or email address, and our system will pull up your vehicle profile.
New Customers
If you are a new customer and will be joining us for the first time, we welcome you to our certified Subaru service department. You can either read through the detailed instructions below or simply skip to the scheduling system and book your appointment. The whole process will only take you a few minutes, and we will guide you throughout the process.
Instructions for Setting Up Your Automotive Service Appointment at Ganley Westside Subaru
Please enter the model and year of your Subaru vehicle, as well as the approximate mileage if possible. Our certified Subaru technician also requests that you include any pertinent details regarding your vehicle and the reason for your visit, especially if your vehicle is experiencing particular problems. This information can be critical to your service appointment, ensuring our technicians have all of the information they need at hand. Next, you will have the opportunity to select one or more of our exhaustive list of automotive services. You may add any recommended maintenance to your appointment, including our complimentary multi-point inspection. Lastly, you can select the date and time of your choosing after identifying an appointment time that works within your schedule. You can elect to be notified of any updates regarding your appointment via text if you would like.
---
Schedule Your Appointment at Ganley Westside Subaru and Enjoy Our Many Amenities
Now that your appointment is on the schedule make the short drive from Brook Park, Elyria, Westlake, or Cleveland to Ganley Westside Subaru on the day of your appointment. Here, you can enjoy our comfortable waiting lounge with complimentary coffee and beverages, Wi-Fi, and flat-screen TVs. Let us show you the benefits of bringing your vehicle to a certified service department, such as Ganley Westside Subaru in North Olmsted, Ohio.
Schedule Service